A good friend of mine has a 2011 WRX that he's always tinkering with. Well, today I was surprised to hear he needed my help... only to realize that I probably need the help of the community to get him the right answers. This is where you come in.
It's no trade secret, the stock radio in the WRX is pretty weak. However, Subaru has recently been making some nicer radios that have frequently been swapped into other vehicles. In this case, my friend has tracked down an HD Radio w/Satellite option from a 2013 Subaru Forester 2.5X Limited.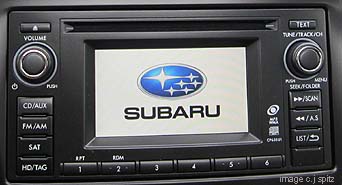 The radio will hook up directly to his existing hardware BUT it only has a Satellite button, no receiver. Part of the reason he sought out this radio was to take advantage of the ability to have that feature integrated into his radio instead of using an external device, like he has now. The trick is: to add the Sirius Radio Kit from Subaru to his WRX, does he need the part for the HD/SAT Radio for the 2013 Forester? Or does he need it for a Standard/SAT Radio for the WRX? Part numbers for both are below.
H621SSC300 - Forester HD/SAT Kit
H621SSC001 - WRX HD/SAT Kit