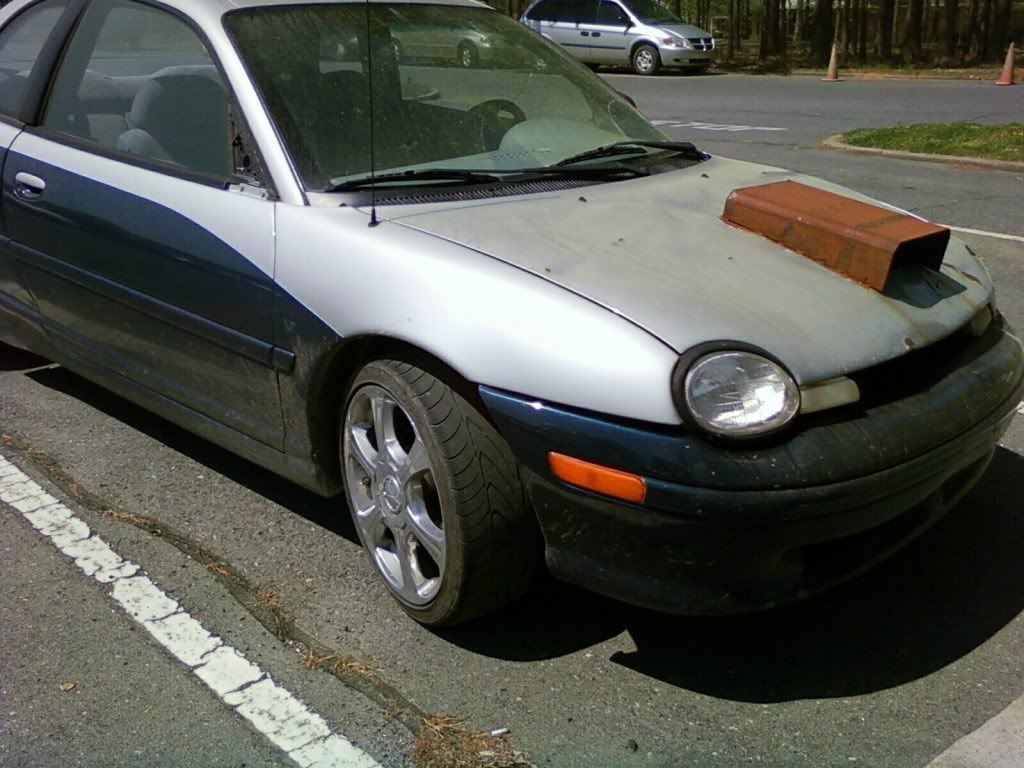 Most car enthusiasts I know would call a car with a non-functional hoodscoop (meaning it's probably just cosmetic) a "ricer" or something close to that effect. In the United States, since we didn't have the WRX here with it's turbocharger until 2002, we got things like the Impreza 2.5 RS, Legacy GT, and Outback Sport with a nice looking hood scoop. All naturally-aspirated engines with no need for that scoop. However, in Japan, if it had a hood scoop, there was an intercooler in there tied to a turbocharger. At this stage in the game with the RS, there's no funds for what most owners commonly do: a swap. Take a turbocharged engine and, like Legos, drop it into the new car. So, instead of using that hood scoop for a turbocharged setup with an intercooler, I decided to do some research for other solutions.
What I found was what I was hoping for: a top-mounted cold-air intake. Instead of the common box-type air filter that most naturally aspirated engines have, the plan was to open up the hood scoop and relocate the air box to sit right underneath it, drinking in plenty of cool air for the EJ25 Boxer engine to feed off of.
The guys on
RS25.com
had been using a coupler to connect the upside-down turned air box receiver to the exhaust manifold and re-route the air lines off of the air box to complete the setup. However, the star of this mod is a 2.75" to 3.0" pipe with a 45­° bend... not exactly something you can find at a local hardware store. So I took what parts I had and attempted to build my own solution to it.
While it's not perfect (and I'll probably end up ordering that darned part anyways) the setup works! I opened the hood scoop cover, mounted the panel air filter (which desperately needs cleaning) and took it for a spin. Almost instantly, I noticed a change in response. The EJ25 was breathing much easier and, as a result, had some nice high-end torque response. So far so good!