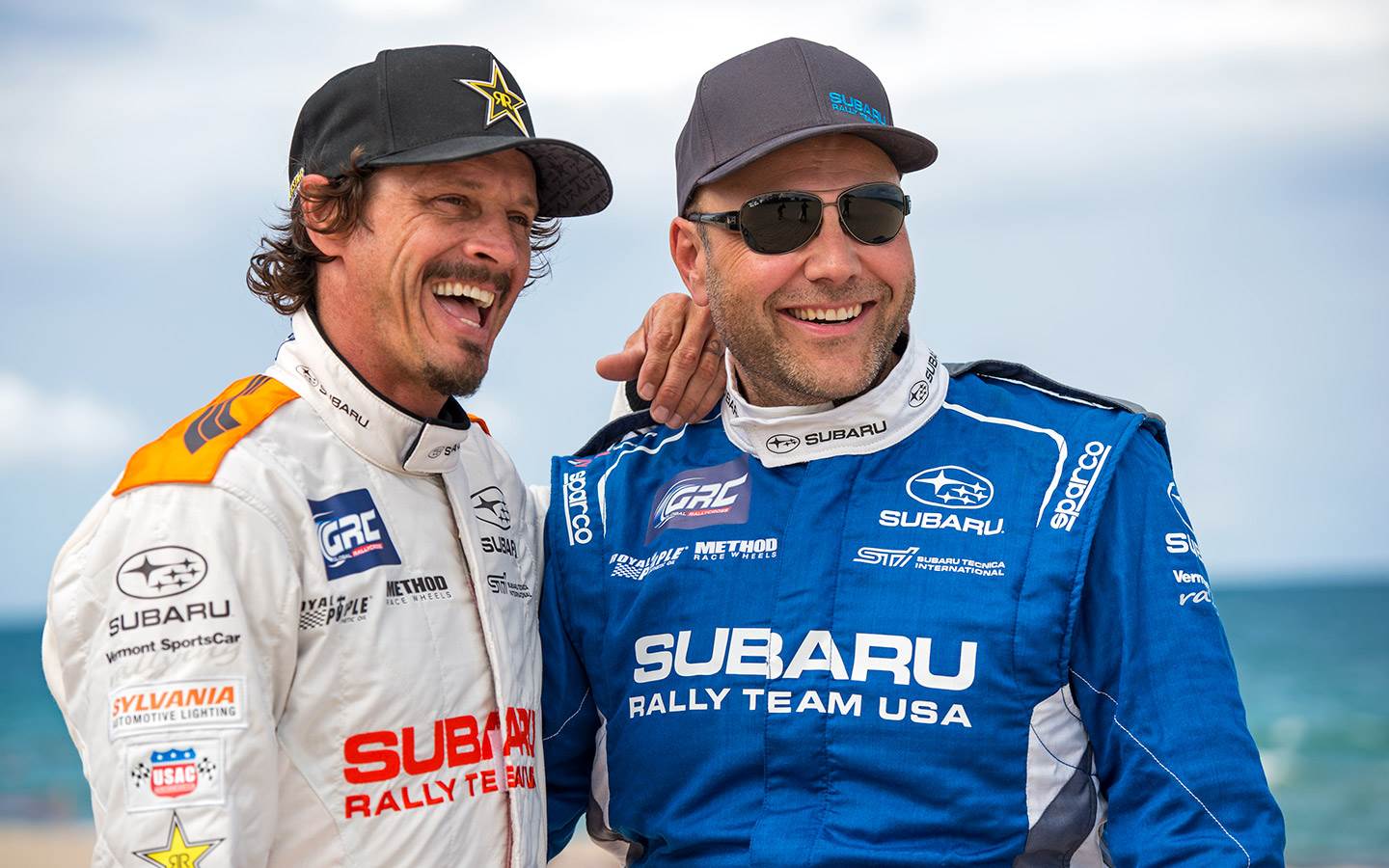 Subaru just announced their plans for the 2017 Rally and Rallycross programs coming up this year, but among the details, there's a notable absence that hasn't been addressed: where's Bucky Lasek and Sverre Isachsen?
The
announcement from Subaru on January 4th
was very detailed outlining their goals, their development, and the roster for Subaru Rally Team USA. David Higgins and Travis Pastrana will be going head-to-head in the inaugural 2017
American Rally Association Championship
in matching Vermont Sportscar-prepared WRX STIs. Spearheading the rallycross effort in the Red Bull GRC series is WRC veteran Chris Atkinson and Patrik Sandell. Chris, or "Atko", had been helping SRT USA through a development process with their rallycross cars last season and gave great input to helping develop their car for competition in 2017. The press release states that "Sandell and Atkinson complete the Subaru Rally Team USA factory driver roster", leaving most of the guesswork out of it: Lasek and Isachsen aren't in the mix.
While I am personally stoked to see a WRC-Level veteran like Atko return and to have Sandell's excellent record and experience with the GRC program take these Subarus to new heights, it is slightly surprising and disheartening to see Isachsen and Lasek fade away with no mention. Not too long ago, Sverre Isachsen brought Subaru it's first finish atop the podium in the Red Bull GRC event in Seattle. Bucky Lasek has not only grown and improved to take podiums himself, but has also been incredibly visible and accessible to fans, connecting with them at dealerships, events, and races across the US.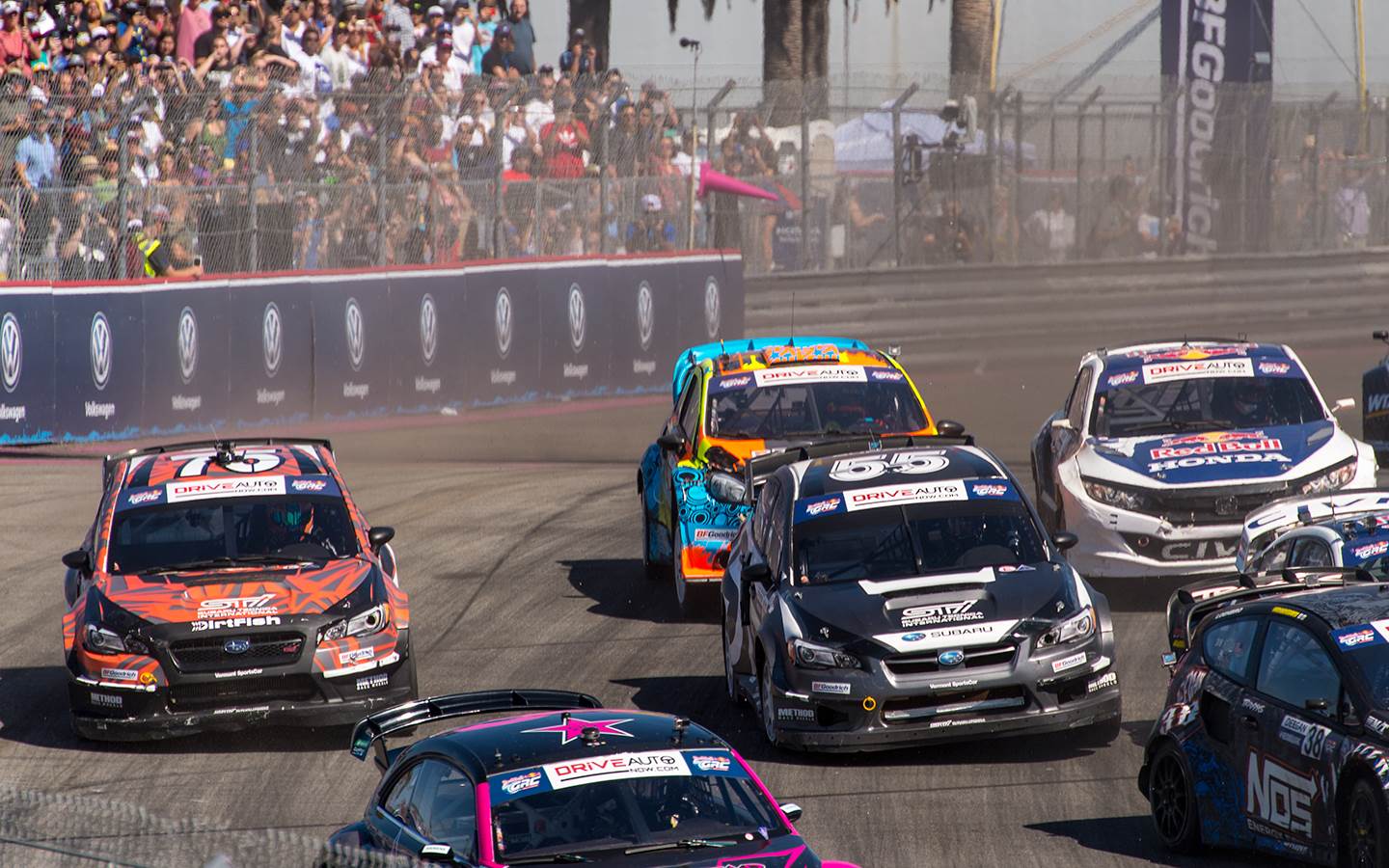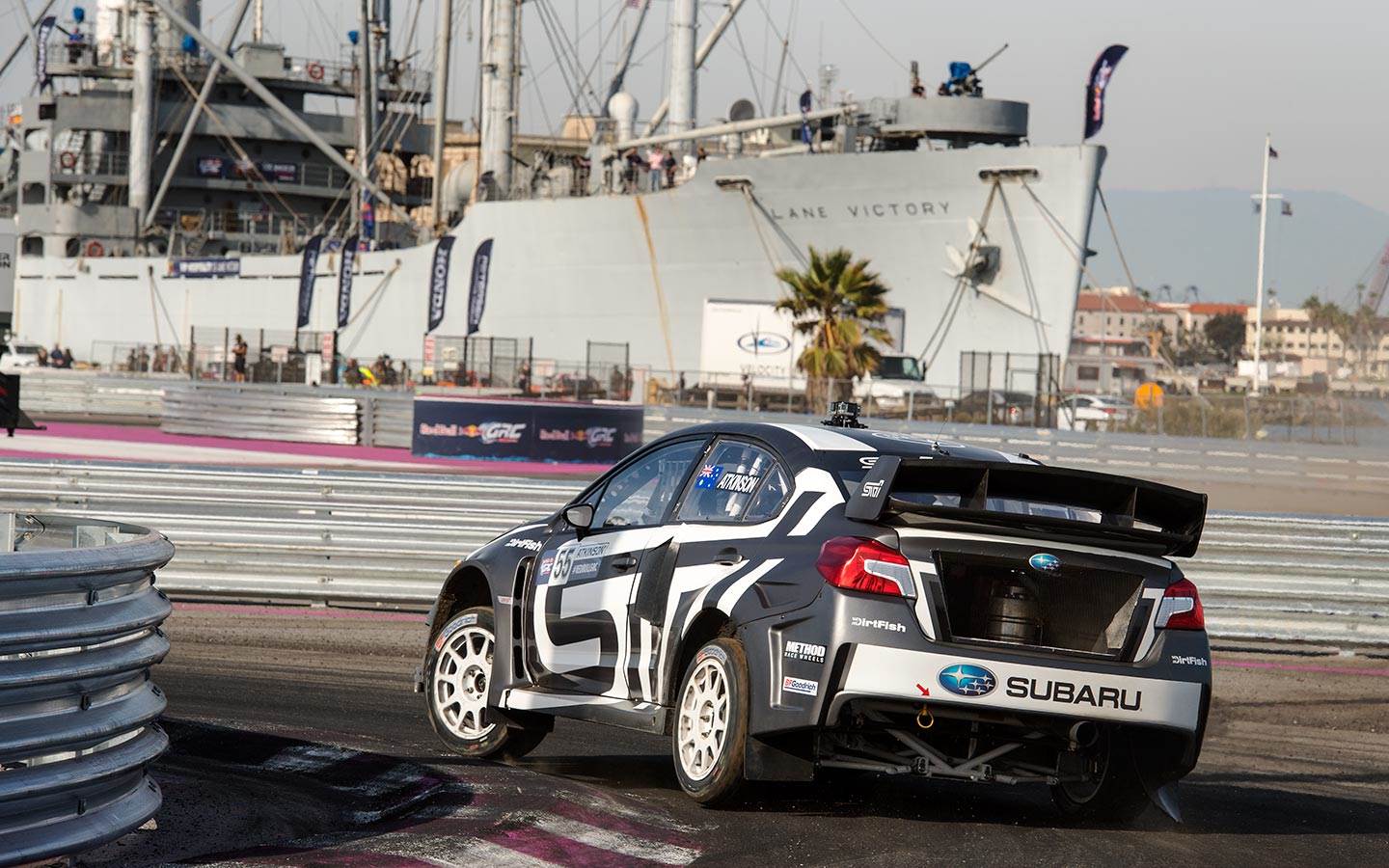 Both Isachsen and Lasek helped Subaru get their start in Global Rallycross competition alongside the late Dave Mirra back in 2011. In many ways, the quiet departure of Mirra from SRT USA is very similar to this situation. It was made clear that the 2016 Red Bull GRC schedule would be a redevelopment year for Subaru, following their technical battles the previous year. Bucky Lasek and Sverre Isachsen made a late entrance to the series. Further on through the series, Subaru brought in David Higgins and Chris Atkinson to drive and give additional feedback to get a wider scope of information about the developing technology Vermont Sportscar was fielding with their cars. However, the impression and intent seemed to be purely academic: to get as much feedback as possible from sources outside of the regular team drivers.
When the results from the 2016 redevelopment year cleared, Subaru had found what they were looking for with the cars, but many fans expected the reigns to return to Lasek and Isachsen to tackle the upcoming 2017 season. However, the experience and talent that Atko and Sandell can offer the team has a better chance at delivering quick success and results for Subaru Rally Team USA. While it's still a gamble, there's something that Clint Fast mentioned in the very first episode of Subaru's
Launch Control
series that rings true.
"Within the sport of rallycross, there's an element of Performance and an element of Luck. The less performance you have, the more luck you need. The more performance you have the less luck you need."
Most could easily take this as a reference to the cars that Vermont Sportscar builds for Subaru Rally Team USA, but it can easily be applied to driver ability as well. Atko and Sandell both have an airtight grasp on handling the high-level performance capabilities of these cars. Subaru's 2016 season of development revealed great potential with Chris Atkinson qualifying 1st in the final GRC round and saw Patrik Sandell come in 1st with his Ford in Dallas and 5th in the overall GRC Championship standings.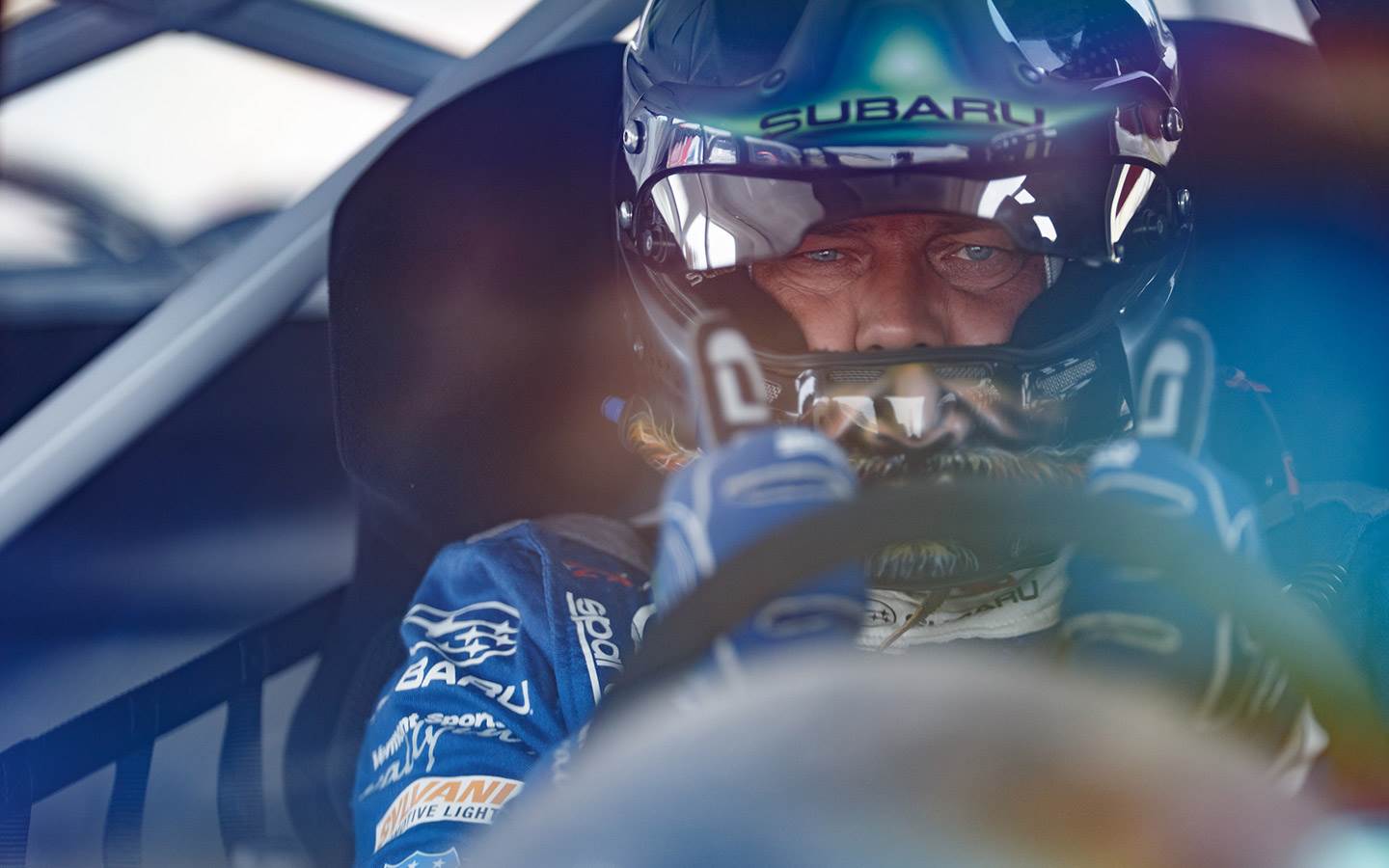 It goes without saying that Sverre Isachsen's veteran abilities helped Subaru get their foot in the door with the rock-em sock-em environment of GRC. His 5 seasons with SRT USA's budding rallycross program brought 5 podium finishes. He was within striking distance of the podium at nearly every other event unless there was a technical problem robbing him of victory. The Viking Warrior certainly earned his horns in GRC with Subaru.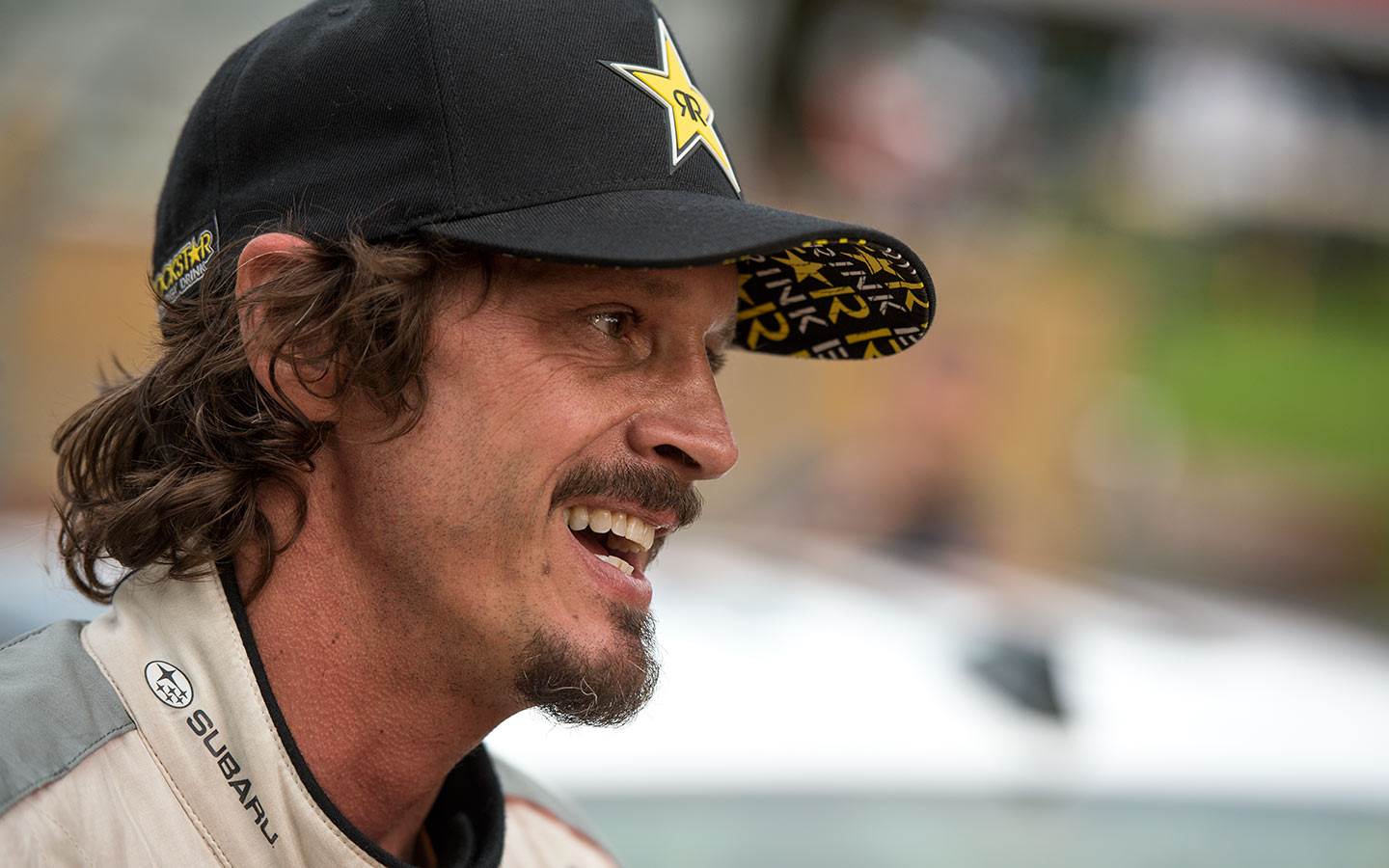 Bucky Lasek's departure is probably the most surprising, given his level of involvement with the team and fans. He took a trip to Japan to visit the home of Subaru Tecnica International and drove the 24hr Nurburgring Car. Lasek also competed in two stage rally events in 2016 as well as a handful of GRC events in his WRX STI.
There's no guarantee, but given their years of involvement with the team, I wouldn't count Lasek and Isachsen out just yet. They may have been left off the roster, but it would be odd to see these two completely drop off the Subaru radar. Both are fierce competitors and have made their mark on the rallycross program. In any case, they still deserve our thanks and gratitude for the accomplishments, memories, and milestones achieved with Subaru.