In 1989, Subaru introduced the EJ-series engine to succeed the previous Subaru EA engine. The EJ series was the mainstay of Subaru's engine line, with all engines of this series being 16-valve horizontal flat-fours or "Boxer" engines. Of them, the EJ257 was the flagship for performance. However, with Subaru switching all engines to direct injection in a few years, the turbocharged 2.5 Liter Boxer in the WRX STI marks the last model hanging on to this older design. It's the last dinosaur.
Make no mistake, this EJ257 will have a lasting legacy for Subaru. In it's resume are two "Engine of the Year" awards, excellent performance delivering 305 hp and 290 torque, and legions of loyal fans. There's aftermarket support for days with this engine... and not just because it's been around for nearly two decades. The EJ257's lightweight, compact design have made it a rocketship bringing "power to the people". However, time and complacency have allowed competitors to catch up and enthusiasts wanting the next best thing. Known issues that have plagued the EJ257 (ringlands, piston failure, etc), regardless of whether it was the fault of the engine or the owner, have tarnished what should be a sterling resume for staying in the game for so long.
The main question is always "when is it getting replaced?!?" There are endless debates and comments and criticisms around the web clamoring for a new powerplant in the STI. I can't tell you how many articles of speculation I've read through claiming "oh it'll be next year" and "they're making it a FA25" and "oh this year it's getting the FA20" and blah blah blah... it's all baseless clickbait. C'mon, internet. You should know better by now!
Unsurprisingly, the
2018 WRX STI that was announced this morning
still has it's tried-and-true EJ257 at it's heart. This will stay there until the 5th Generation WRX and WRX STI come as 2020 models available in 2019. It'll truly be the last dinosaur for Subaru, making a 16-year run pretty impressive in a world craving the latest and greatest with each passing year. We go through cell phones faster than pop stars go through relationships, and that same gotta-have-it-now mentality has made it's way throughout the automotive industry.
Ironically, most of the improvements seen on the new WRX STI have come in the form of creature feature updates. From a smoother ride to more cabin space to infotainment upgrades, the STI has come a long way. Heck, the first models to arrive years ago didn't even have a radio! While it can appear to be adding needless fluff to a rally-bred icon, sales still haven't slowed. It's ever-increasing size still hasn't slowed it, either. The current offering can still beat out it's predecessors performance thanks to years of tweaks and improvements for handling and drive-ability. Stronger brakes, sharper steering, and a wider wheelbase still manage to wring out more potential for the familiar EJ257 at it's core.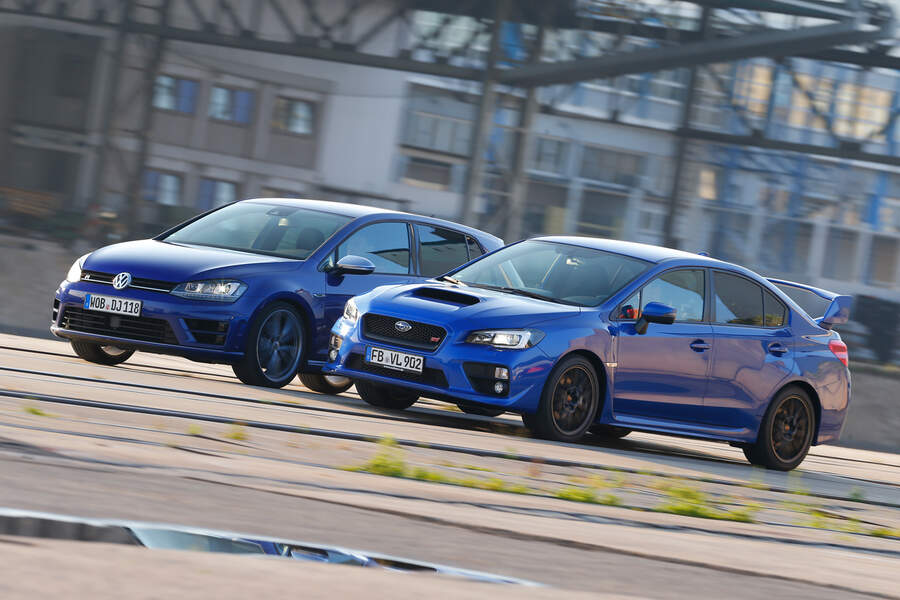 Many people argue that the EJ257 hasn't been replaced due to complacency of Subaru, but the car has improved and evolved around it. It's simply the turn of the engine to be replaced, right? If you think about it, the WRX STI wrapped around this dinosaur is probably the reason the EJ257 has survived as long as it has. It's still able to bring the WRX STI to the table and compete against or even outperform more modern rivals.
So instead of complaining that the EJ257 hasn't been replaced yet, we should be celebrating it's long life and thanking it for a good run. That's a good dinosaur.