For 2017, Subaru Rally Team USA is taking part in the inaugural season of the
America Rally Association (ARA) National Championship
. This new sanctioning body that emerged mid-season in 2016 has 6 events planned through the US and Canada. Things are already looking up for the New Hampshire-based ARA with confirmed support from Subaru and some iconic rally events. Travis Pastrana and co-driver Robbie Durant will tackle the full 6-race season against their teammates David Higgins and co-driver Craig Drew. Other competitors are already starting to line up that should make for an exciting inaugural season for the ARA.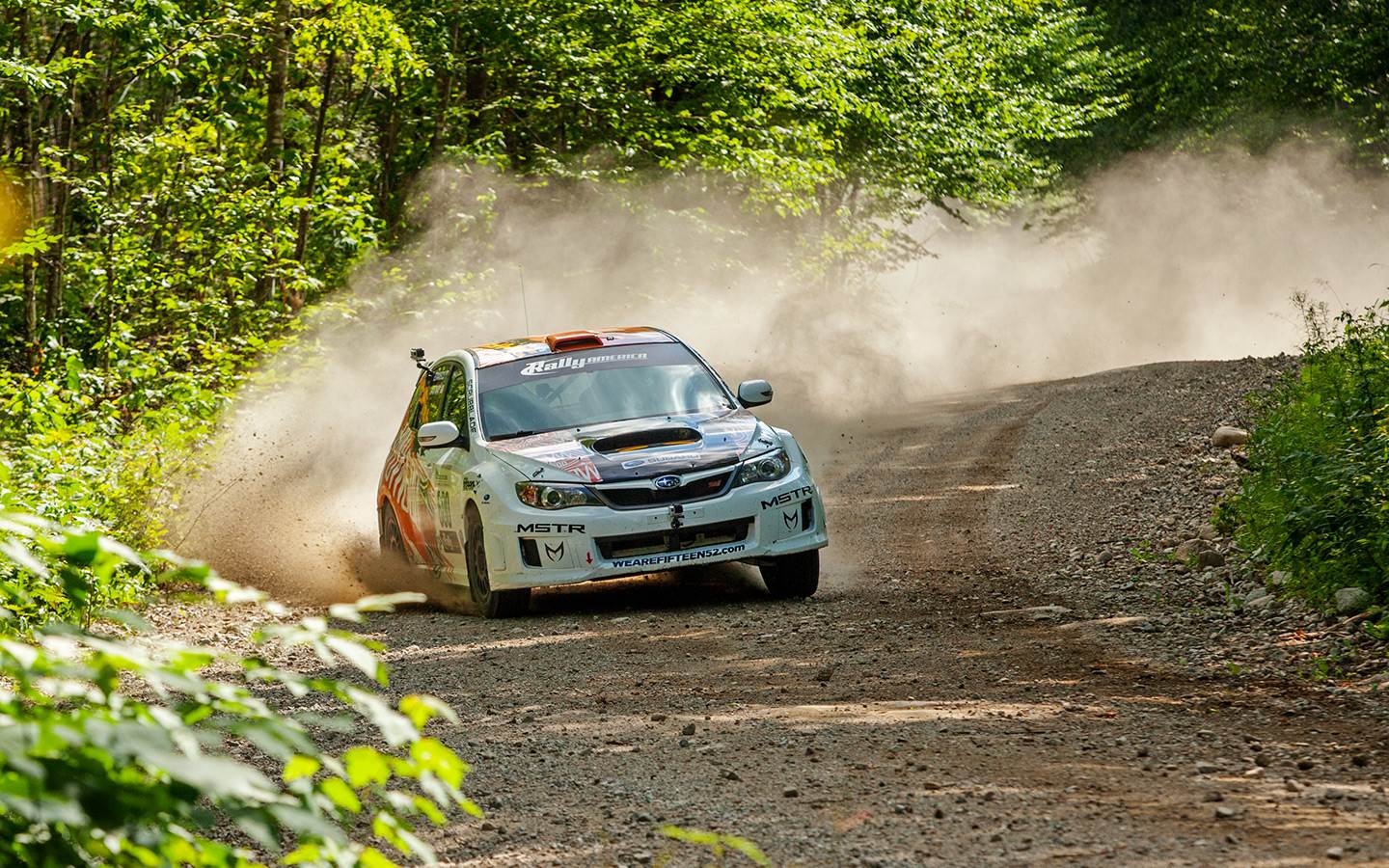 For myself, the announcement of the ARA was a bit of a surprise! I've been following the Rally America series for several years but have admittedly been mostly focused on the events themselves, not the sanctioning bodies behind the scenes. While I was curious why there seemed to be a lack of information coming through on the
Rally-America
website, I figured a webmaster was asleep at the wheel while events continued to roll on through. However, with the emergence of the ARA, it seemed more like a "passing of the torch" situation. I assumed the ARA would replace Rally America. Then several weeks later a full schedule from Rally America was released for 2017 with the
press release
tone seeming as if they were moving steadily onwards and upwards.
The ARA Championship for 2017 is mostly made up of events from the Rally America series. Oregon Trail, Olympus Rally, Ojibwe Forests Rally, and the New England Forests Rally were all previously national championship events for Rally America. However, the 2017 schedule for Rally America retains Sno*Drift, Rally in the 100 Acre Wood, and the Lake Superior Performance Rally that have been staples of the series for awhile now. They've also added Rally Colorado (formerly Colorado Cog), Southern Ohio Forests Rally, Rally Wyoming, Show-Me Rally, and a summer version of Sno*Drift. This presents two full championships in the United States for competitors to take part in.
In the ARA announcement made back in November, it sounded like this would be a transitional year moving from Rally America to the ARA. In the
ARA press release
, Tim O'Neil mentions something that suggests this.
"We appreciate the hard work and dedication put forth by many in the sport of rally over the years to get it where it is today. ARA specifically appreciates Bill Fogg Sr. and Rally America in their effort to continue rally in the United States the last few years by providing sanction and insurance. We look forward to working with Rally America during the transition period over the next several months as we prepare for the 2017 season."
The Rally America press release, which came out a few weeks later, showed no signs of a transition or even leveling off. Bill Fogg of RA mentioned this in their 2017 schedule announcement.
"Fans and competitors alike will experience the thrill of rally racing like never before in the US with the combination of the added new and the best historical stage roads. With the enthusiasm of our partners and eagerness of our event organizers, we expect the 2017 Rally America National Championship to reach the pinnacle of rally experience for all."
To make things a little more complicated, Subaru has made it known that they have a Contingency Program in place for the 2017 ARA National Championship. There's still no mention from Subaru or from Rally America about a Contingency Program for the 2017 RA events. In fact, there's no mention of Subaru to be found anywhere on the Rally America website anymore. Contingency Programs are important to helping make rally financially affordable to teams by awarding payouts to teams using Subarus to compete in these events. Mix in the fact that the ARA's events are more affordable to register for than Rally America events and the scales easily tip in their favor.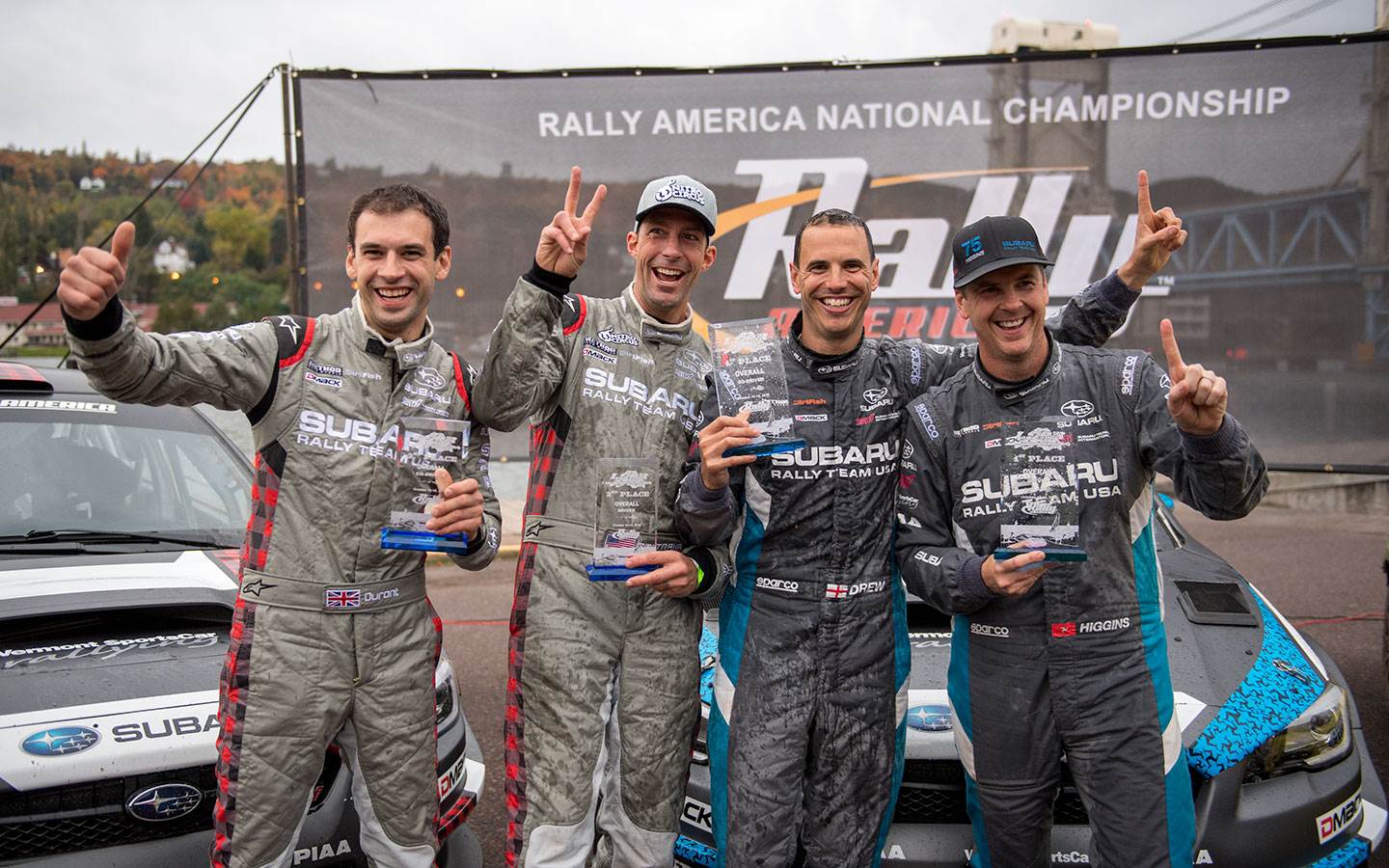 Speaking of Subaru, there's no mention of Subaru Rally Team USA's star-studded team taking part in any Rally America events so far this year. The Sno*Drift Rally is coming up at the end of January and there's an obvious absence of high profile competitors. Fetela Rally Team, Agatino Fortunato, Lauchlin O'Sullivan (Lucas Oil), and Ryan Millen, are all absent from any recent entry lists. However, a quick peek at the Pierce Neige Rally starting off the ARA event calendar, Higgins, Pastrana, L'Estage, Millen, and several other notable drivers are lined up to kick off that series in February.
It will be interesting to watch the first few events unfold for both the ARA and Rally America this season. Both schedules start out with Snow rallies and then move into the spring with the Rally in the 100 Acre Wood for Rally America and the Oregon Trail Rally for ARA. After the spring of 2017, it should be pretty clear if both of these series will move alongside eachother or if one will shine more brightly.