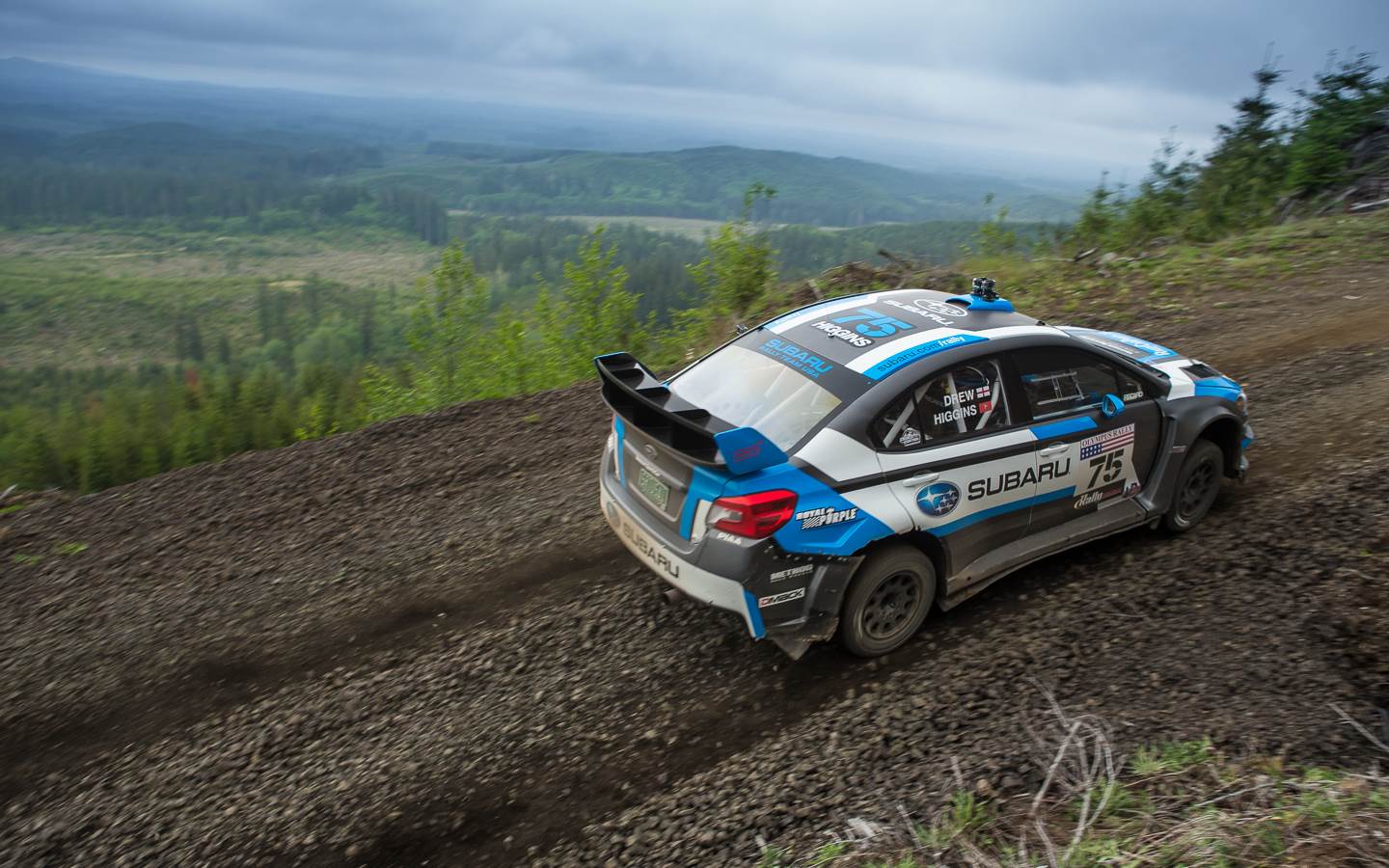 Subaru Rally Team USA's David Higgins has his sights set at the peak of the mountain. He's claimed the "Climb to the Clouds" record atop Mt Washington in New Hampshire twice now, but this time the stakes are even higher. Armed with his trusty Vermont Sportscar-prepped 2016 WRX STI, Higgins and his team are headed to the
Pikes Peak International Hillclimb
!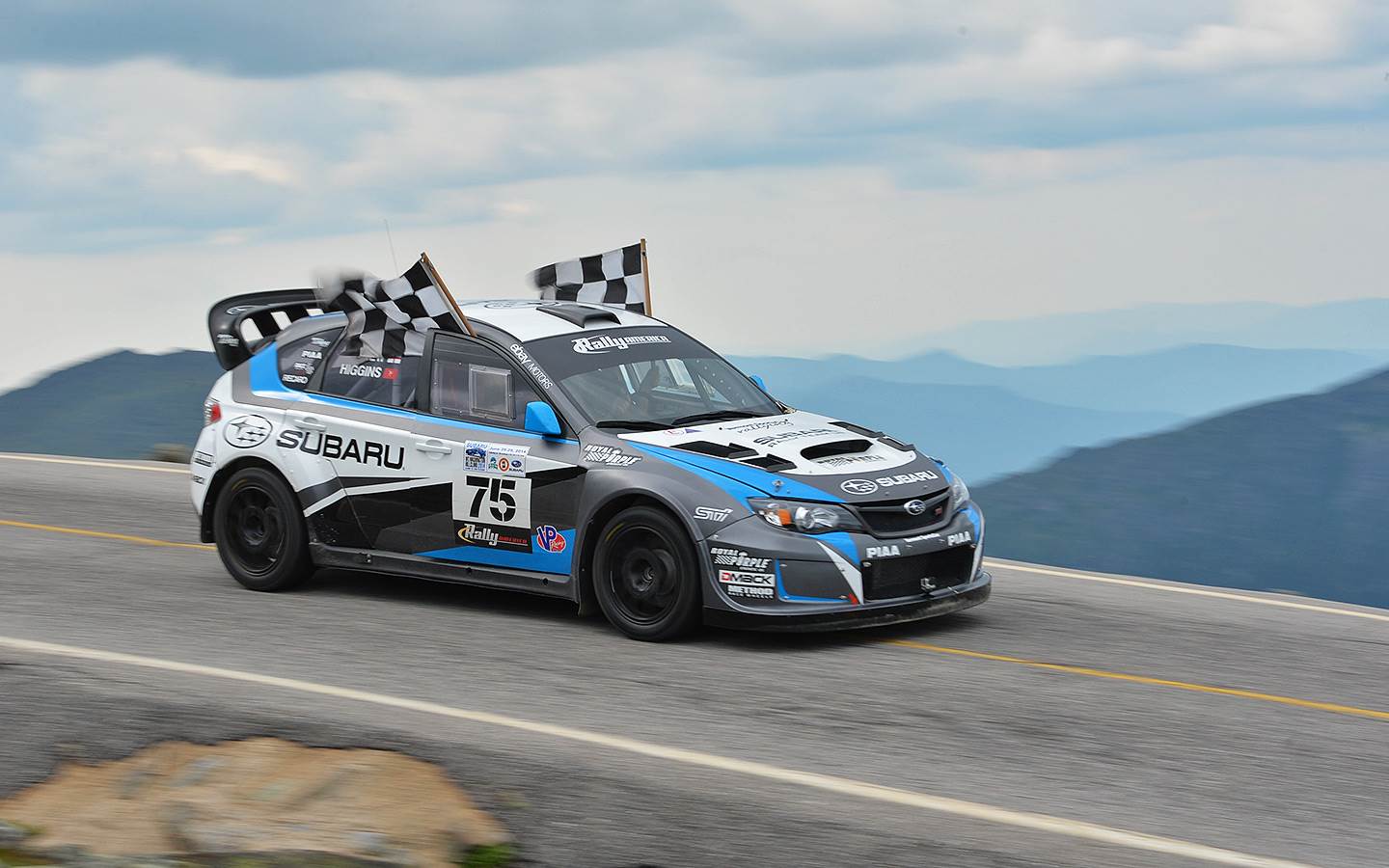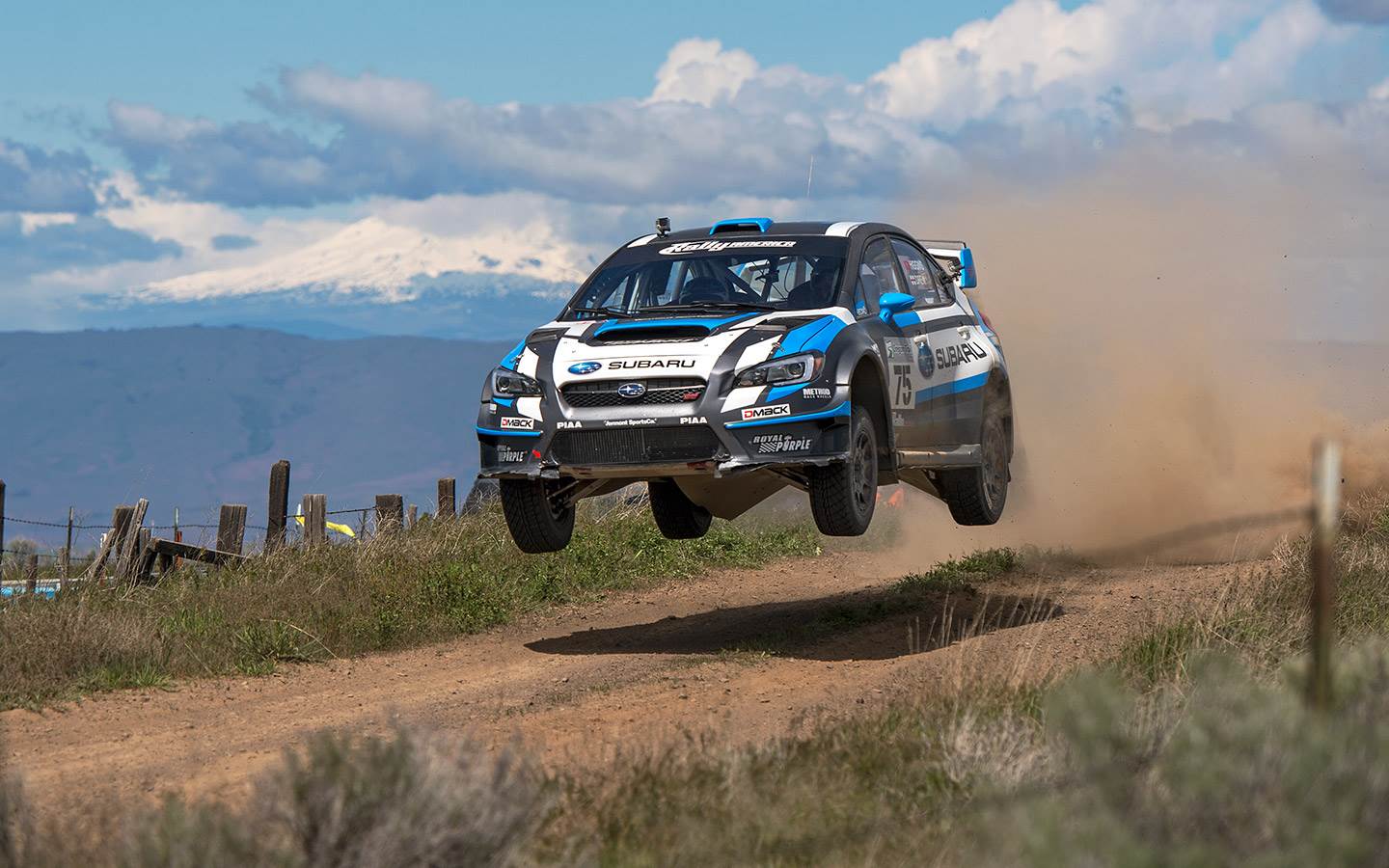 As per the entry list, David will be
competing in Time Attack 1
for the 100th Anniversary of this historic hill climb event. It's the 94th running of the race since it started. Completed in 1916, the 12.42 miles of Pikes Peak Highway leads to the 14,115ft. summit of Pikes Peak and has enjoyed a reputation as a "terrifying and merciless route" through Pike National Forest. It's a testament to both man and machine to scale the mountain and promises to be more demanding than climbing the 6,288 foot Mt Washington (over double it's size). Higgins and his rally wrecking ball will need to make adjustments for the thinning air and altitude as they scale this massive mountain, so it's certainly a new challenge for SRT USA, despite their previous victories in the White Mountains of New Hampshire.
The event isn't until the last weekend in June, so the team has plenty of time to prepare between now and then. However, there are still 3 more Rally America Championship events before Pikes Peak. The Oregon Trail Rally in April, the Olympus Rally in May, and the Susquehannock Trail Rally at the beginning of June means their time to make any physical modifications to the car will be on a bit of a time crunch. This team has had more than their fair share of small windows to work with their experience in rally and rallycross, plus David Higgins is known for taking care of equipment at the rallies so there shouldn't be much to fix on the car. June will approach fast so look for more news on this event coming up!