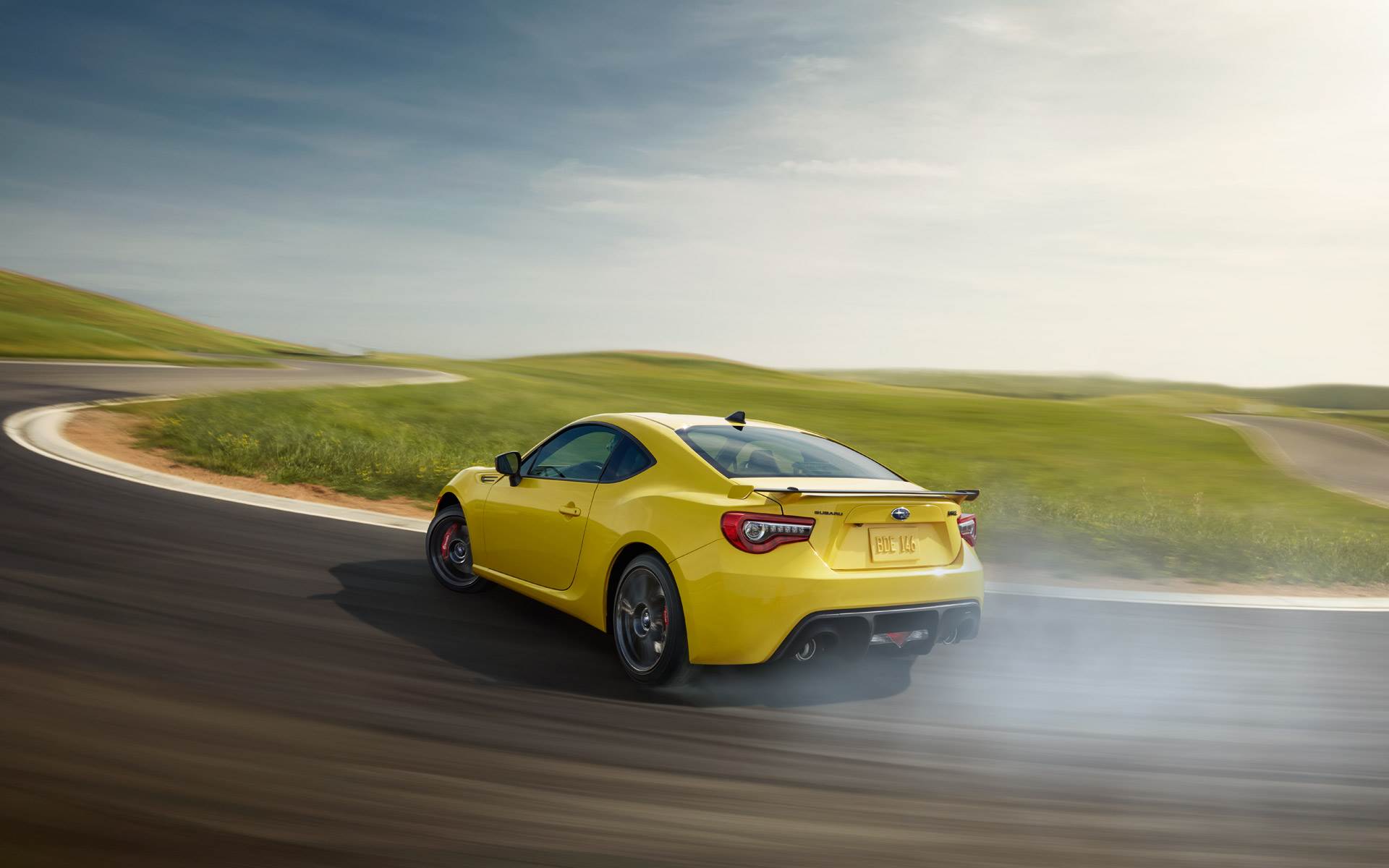 This past weekend saw the largest gathering of Subaru Enthusiasts in the United States in Stafford Springs, CT. The "
Wicked Big Meet
" isn't just a car show for the New England area Subaru owners, but also a huge opportunity to showcase rare and historical cars from Subaru. Colin McRae's WRC-prepared Impreza, the Iconic Impreza 22B, and something new for Subaru fans. Last year it was the Series.HyperBlue WRX STI and BRZ. This year, Subaru has the
Series.Yellow BRZ
for the new 2017 redesign.
While this new exclusive color on a track-ready BRZ is exciting, fans will have to wait to get their hands on it. Limited to 500 Units (an average of less than 1 per dealer), this yellow-clad tire slayer won't be available until next spring. Currently the production, allocation and pricing plans are still being ironed out for the Series.Yellow BRZ by Subaru of America. I had expected the release time to be similar to the 4-month time frame that the Series.HyperBlue models received last year. However, retailer delivery for the Series.Yellow is expected in March 2017... by which time the new 2017 model will be nearing the end of it's run anyways. A 10-month wait will truly test the patience of fans seeking this rare color. Or, if you're too impatient to wait for a Yellow BRZ,
Toyota already built one
for you two years ago.