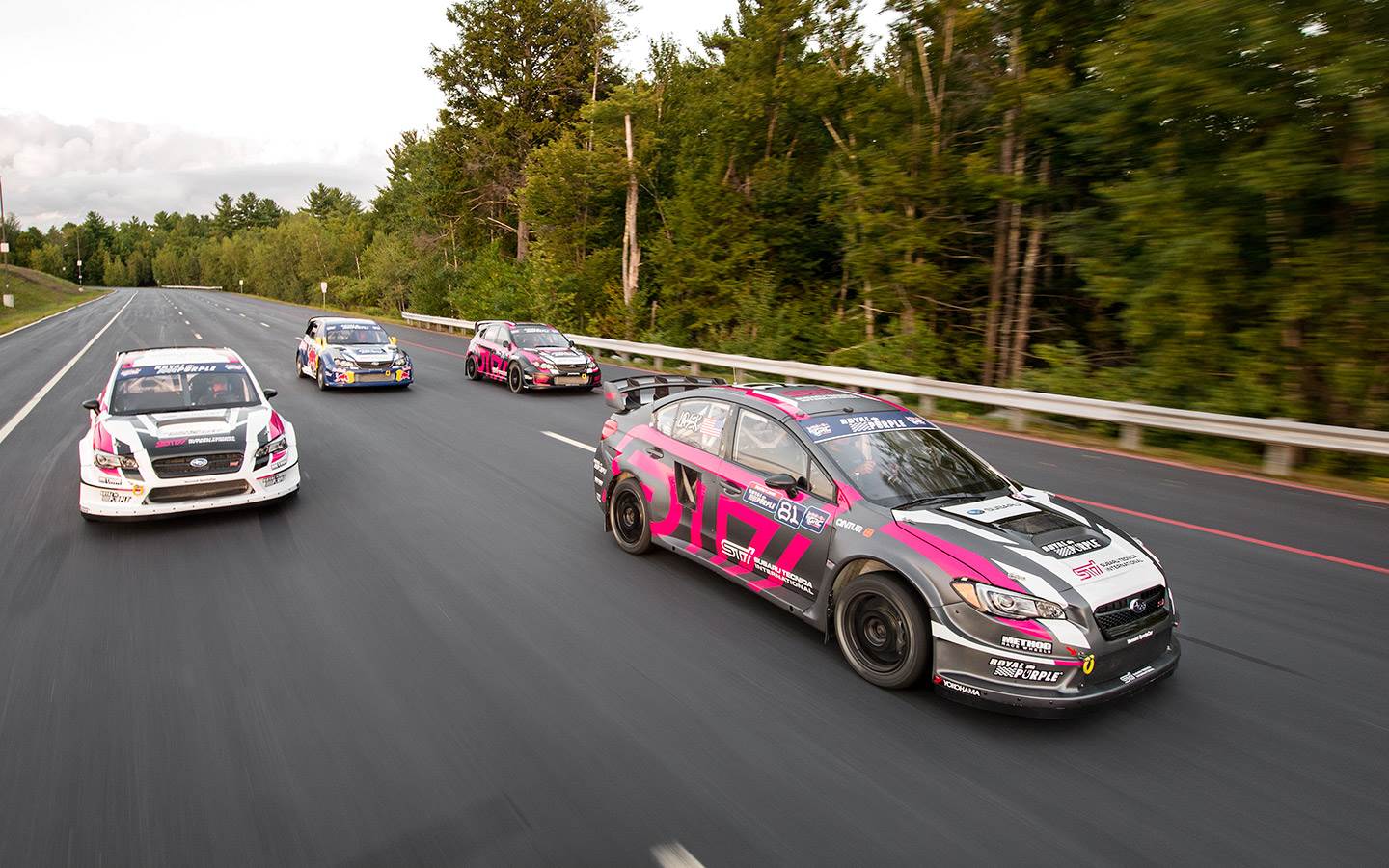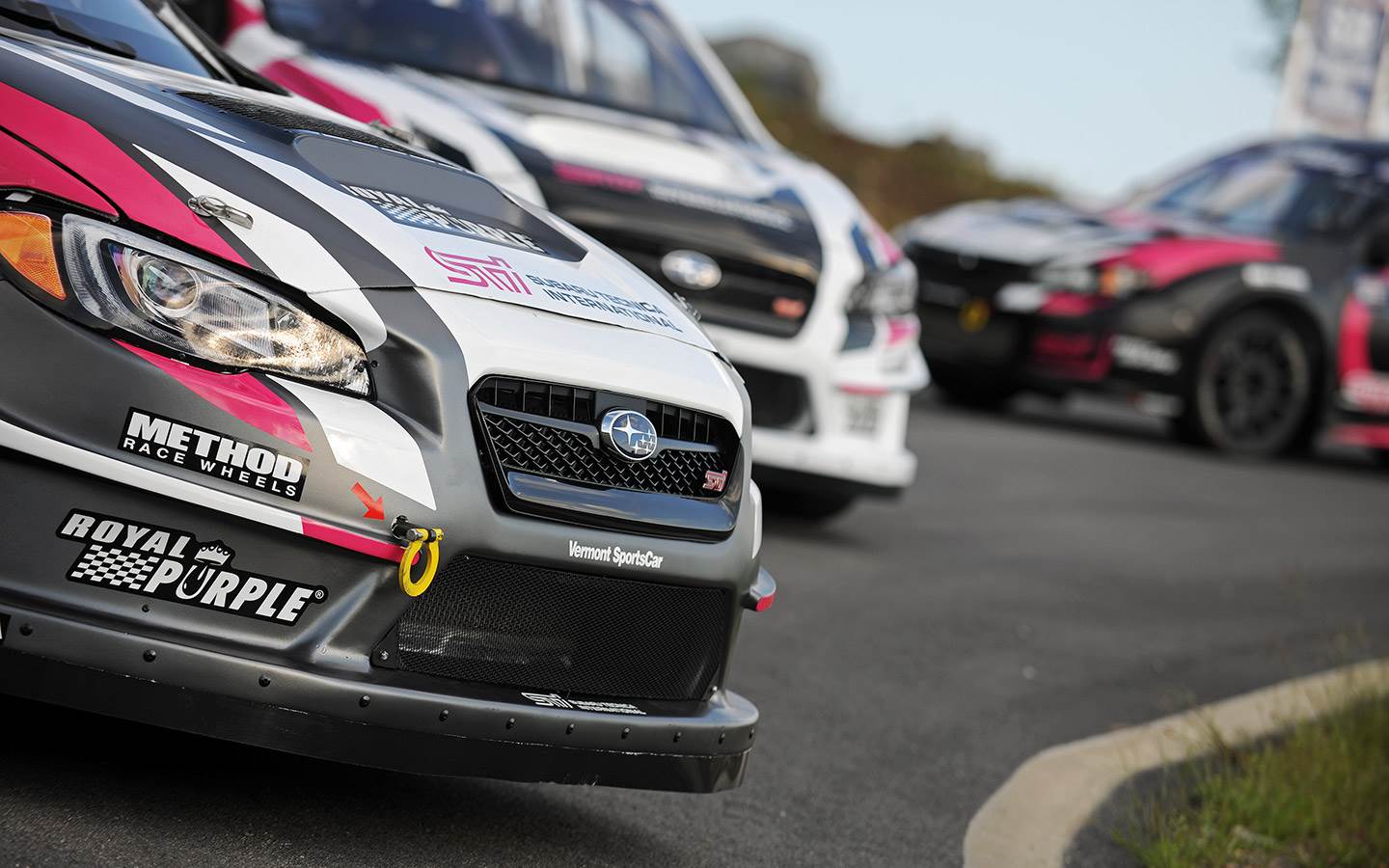 Subaru Rally Team USA is ready with new liveries for their four rally and rallycross drivers that are headed to Red Bull GRC Los Angeles presented by Subaru Tecnica International on September 12th and 13th. The new liveries (with the exception of Pastrana's) feature large "STI" logos on the drivers and passenger sides in their traditional Cherry Blossom Red colors. Their drivers, Bucky Lasek, Sverre Isachsen, David Higgins and Travis Pastrana with support from Vermont SportsCar and Subaru Tecnica International will take on the LA double-header event to be held this month. This will represent the biggest lineup Subaru has ever had at a racing event in the US. Tuner cars, show cars, and everything in-between, Subaru is sure to put on a great show at the Port of San Pedro!
With Subaru Tecnica International presenting the event and a large showing for the company in general, perhaps this is the beginning of the direction Subaru intends to go with promoting STI in the United States. You'll remember that, at the 2015 New York International Auto Show, Subaru of America President and COO Tom Doll along with STI President Yoshio Hirakawa stated that the US will be STI's Top Priority Market. In the
Press Conference
, Hirakawa stated that "Going forward, we intend to bring complete cars to the US as well." The conference focused on how STI fits into Subaru's new "Prominence 2020" vision as one of 3 areas of emphasis for future growth.
With that in mind, the GRC event in Los Angeles is more than just Subaru showing off their cars. This is a clear step forward in promoting Subaru as a performance brand in the US spearheaded by STI. The rallycross event will likely be one of many more promotions with STI to propel that third pillar of the Prominence 2020 brand further along. As a business, Subaru Tecnica International is setting up a great way to reach the fans they already have and make their intentions known to the rest of the racing community by entering four of their best prepared rallycross machines at this GRC event. Stacked deck? Sure is! Ready to make an impression and get more people thinking Subaru? You bet! It's an excellent strategy and a great way to continue to promote STI and Subaru.