I've written before about
Subaru Generational Changes
that generally act as the blueprint to when models get replaced with a new design. However, the automotive industry likes to throw around the word "new" in lots of different situations that can seem misleading sometimes. For the 2018 Model Year, Subaru has three models that are due for their "Mid-Cycle Refresh" that I'll go over.
Before I get started, a Mid-Cycle Refresh typically happens when after a Subaru model has been mostly unchanged for 3 years. In it's 4th year of production, Subaru makes a few changes to the interior, exterior, and options to update it. These changes stick around on the car the following year and then, as per that 5-year Cycle that nearly every Subaru follows, the entire model is redesigned and changed. As an example, the 2012 Subaru Impreza marked the start of it's 4th Generation design. It received it's Mid-Cycle Refresh in 2015 (new front bumper and some interior changes) and was replaced by the 5th Generation Design in 2017. Imprezas built in that 4th Generation can share nearly all of their parts between 2012 and 2016 (5 model years).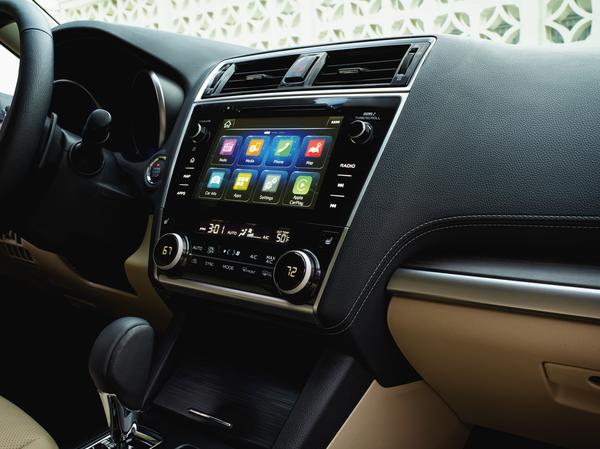 As of this article being written, the Subaru Legacy, Subaru Outback, and Subaru WRX/STI are all due for a Mid-Cycle Refresh. This makes sense since they were all redesigned as 2015 models, so the new 2018 models mark the time for a refresh. In the case of the Legacy and Outback, these changes mostly bring aesthetic revisions to the front end and interior. The new bumper skin on each model is more aggressive and have redesigned headlights to go along with them. Inside, both vehicles receive a new radio display that is very similar to the new 2017 Impreza released at the end of last year. The new Harman-built radios utilize Apple CarPlay and Android Auto for improved smartphone integration. The displays are also larger and look nicer than their 2015-2017 counterparts.
While the 2018 WRX and WRX STI retain the current radio offering, the rest of the redesigned items are similar. A new front bumper for both the WRX and WRX STI sharpens the exterior look along with new wheels and new brakes available on both. The WRX can get a Sport Package that upgrades stopping power and the WRX STI receives larger Brembo brakes (as well as 19" wheels to house them). Inside there are a few aesthetic revisions, including a leather wrapped center console lid (JDM versions had this standard before). The console display has also been updated to be similar to that of the 2017 Impreza display. Gauge cluster designs are slightly different and there's a factory option for STI models to get Recaro front seats. The WRX looks to retain it's headlight housings that have separate turn signals below them while the WRX STI's turn signals are now integrated into the headlight housings.
These Mid-Cycle Refreshes signal that 2018 and 2019 will be the last two years of these designs before the Legacy, Outback, and WRX/STI make their way to the Subaru Global Platform in 2020. Not all Subarus have followed this cycle to a "T" though. The obvious exception has been the Subaru BRZ, which didn't get a notable refresh until 5 years into it's age. Also, the 2008-2014 Subaru WRX STI managed to have a refresh in 2011 but hung onto it for a longer period of time, so the formula isn't a guarentee. Granted, both the WRX and BRZ are lower-production cars that don't get as much of the market's attention as the mainstream Impreza, Crosstrek, Forester, Legacy, and Outback. Time will tell for the enthusiast models, but for everything else, this is a easy way to measure what's ahead for Subaru.